Last Updated on March 26, 2022
Kiwis love their cheesecakes.
They are also known for being very fussy eaters.
How does New Zealand manage to get its cheesecakes so delicious?
The kiwi fruit is native to New Zealand.
It has become a symbol of the country because of its unique shape and taste.
In fact, the kiwi fruit was named after the bird.
New Zealand cheesecakes are famous for their rich creaminess.
This is achieved through the use of high-quality dairy ingredients such as milk, cream, butter, eggs, and cheese
What is a No-Bake Cheesecake?
A no bake cheesecake is a cheesecake that does not require baking. It is prepared using cream cheese, sugar, eggs, and vanilla extract. This recipe requires no oven, but rather uses a slow cooker.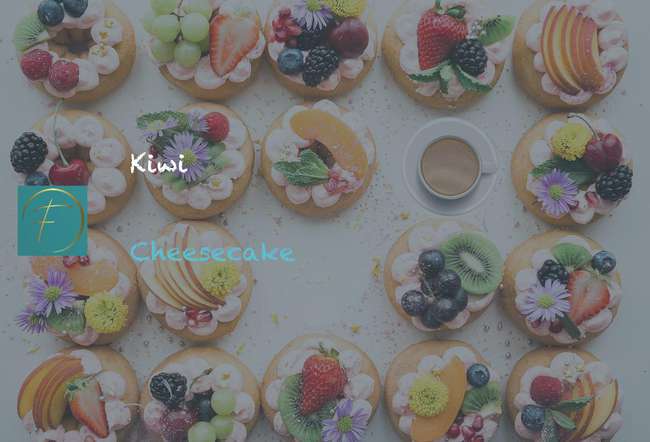 How to Serve a No-Bake Cake
To serve a no-bake cake, simply cut into slices and place on dessert plates. Garnish with fruit, nuts, chocolate chips, or whipped topping if desired.
Mistakes to Avoid When Making Cheesecake
Cheesecakes are delicious desserts but they can be tricky to master. Here are some mistakes to avoid when making cheesecake: 1. Make sure the oven is preheated to 350 degrees Fahrenheit 180 degrees Celsius before baking. 2. Do not open the door during the baking process.
1. Don't over mix the filling
Over mixing the batter will result in a dense cake. 2. Overbaking the cake will dry out the cake. 3. Use a springform pan to bake the cake.
.
1. Do not overmix the batter. Over mixing will result in a dense, heavy cake. 2. Bake the cake for about 25 minutes. 3. Use springform pan to bake cake.
3. Don't rush it
1. Chill the dough 2. Don't let the dough sit around for long periods of time 3. Roll it out slowly 4. Use a rolling pin 5. Keep it cold 6. Let it rest 7. Cut into shapes 8. Bake it 9. Cool it down 10. Enjoy!
Why Kiwi Fruit?
Kiwis are a type of berry native to New Zealand. It is a member of the gooseberry family. Kiwis are usually greenish yellow in color but can vary from light orange to dark red. Kiwis are available year round.
Do I Need Gelatin?
Gelatin is used to preserve fruits and vegetables. It is derived from collagen found in animal bones and connective tissue. Gelatin is used in many different products such as gelatin desserts, jellies, jams, marmalades, and candies. What Is A Food Processor? Answer: A food processor is a handy appliance that allows you to chop, slice, shred, grate, blend, knead, puree, mix, whip, and bake. Food processors come in various sizes and shapes. They range from hand held models to stand alone machines.
Best Cheese to Use?
Cheese is a delicious addition to any meal. However, cheese does not always go well with every dish. For instance, if you are making a salad, you probably wouldn't want to put cheese on top of the greens because it will get soggy. On the other hand, if you are making pizza, you might want to sprinkle cheese on top of the crust. So, what type of cheese goes best with certain dishes? Here's a list of the best cheeses to use with each recipe.
How To Make This Kiwi Cheesecake
This kiwi cheesecake is a great dessert to serve during the summer months. It is light and refreshing and perfect for a hot day. I love how easy it is to make. Just mix together the cream cheese, sugar, eggs, vanilla extract, and lemon juice. Then fold in the kiwis and pour into a pie shell. Bake until set, about 45 minutes. Top with whipped cream and enjoy!
Kiwi Cheesecake
I love making this kiwi cheesecake because it is such a delicious treat. It is light and creamy and tastes amazing. I usually make this recipe using frozen kiwi fruit but if you prefer fresh kiwi fruit you can easily substitute it. Ingredients: 1 cup heavy whipping cream
For the Crust:
You can use any crust you like, but I recommend using a graham cracker crust. To make the crust, mix together 1/2 cup graham cracker crumbs, 3 tablespoons sugar, 2 teaspoons vanilla extract, and 1 tablespoon melted butter. Press into the bottom of a 9 inch springform pan and set aside. To Make the Filling: Answer: In a medium bowl, beat together cream cheese and sugar until smooth. Add eggs and beat well. Stir in sour cream and vanilla. Pour mixture into prepared crust. Bake at 350 degrees for 45 minutes or until center is almost set. Cool completely. Chill overnight. Top with whipped topping and sliced kiwis. Garnish with additional chopped kiwis.
For the Cream:
Beat heavy whipping cream and powdered sugar until stiff peaks form. Fold in chocolate chips. Spread over cooled cheesecake. Sprinkle with crushed peppermint candies. Refrigerate until serving.
For the Topping:
To make the topping, combine butter, confectioner's sugar, and vanilla extract in a medium bowl. Beat with an electric mixer on low speed until combined. Increase speed to medium; beat until light and fluffy, about 5 minutes.