Last Updated on August 31, 2021
Refrigerators are used to store food items and beverages. It is a vital part of any household. A refrigerator is usually found in every house. It keeps the food safe from getting spoilt. It also helps in maintaining the freshness of the food. It is important to maintain the temperature of the refrigerator properly. This is done by using the thermostat.
Refrigerators from Samsung or Whirlpool are both well-known for their quality. The issue then arises among customers: which brand is the finest to buy? Let's assume you have to choose a brand based on your particular preferences.
Samsung
In 1938, Samsung began as a trading firm located in Taegu, South Korea. Starting with a grocery shop, trading, and exporting items made in the nation, the firm flourished and extended its wings.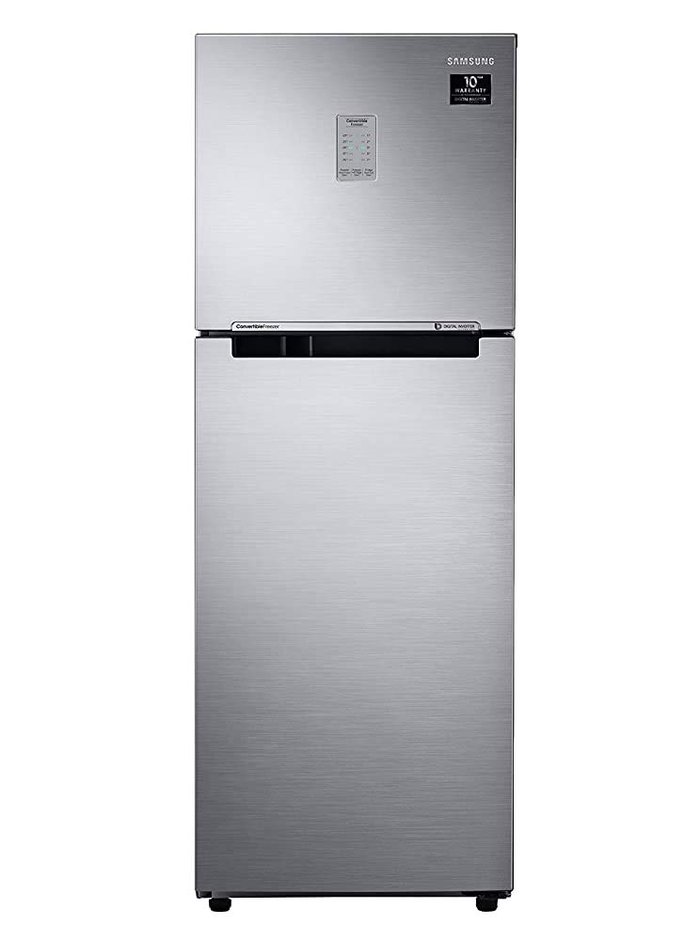 In 1947, Samsung established its headquarters in Seoul. It's one of the most popular areas in consumer electronics. Samsung firms meet their clients' demands on schedule and provide a wide range of products and services. All of Samsung's latest models have troubleshooting, smart settings, and in-built stabilizers. the energy consumption is low as well.
The first thing that comes into mind when we think about Samsung refrigerators is their design, style, and features. They come with sleek designs and attractive colors. These models can be customized according to our needs. You will find them available at affordable prices as compared to other brands. Their products are known for being energy efficient.
Whirlpool
Whirlpool Corporation is a global home appliance manufacturer and marketer. Whirlpool is a multinational corporation headquartered in Benton Charter Township, Michigan.
Whirlpool was formed in 1911, and after a few name changes, the business ultimately decided on the name Whirlpool Corporation. The firm began with its well-known washing equipment, but they now offer a wide range of electrical appliances under several brand names.
Whirlpool has a long history of high-quality goods that have helped the company retain its reputation and be recognized for its achievements. If you want an appliance that has great looks but does not cost much, then go for Whirlpool refrigerators. With over 100 years of experience in manufacturing appliances, they offer high performance and durability. In addition to this, they are easy to use and operate. If you're looking for something reliable, durable, and stylish, then look no further than Whirlpool.
They are designed keeping in mind all aspects like space, size, weight, etc. Their innovative technology makes it possible to keep the food stored inside cool even after long hours.
Samsung vs. Whirlpool (comparison)
1. Energy Efficiency
Both these companies manufacture top-notch refrigerators. However, there are some differences between them. One such difference is energy efficiency. Both the manufacturers claim that their product uses less electricity. But how do they achieve this? Well, let us take a closer look at each model separately.
Samsung claims that their fridge consumes only 0.5 kWh/day while running. This means that if you run the refrigerator continuously for 24 hours, it would consume around 12 kWh. On the contrary, Whirlpool says that their Frigidaire EZD6E0BKU1S2CQA refrigerator consumes 2.3 kWh per day. So, if you run the refrigerator for 24 hours, it will consume 72 kWh. That's almost double!
2. Storage
The whirlpool model has a storage capacity of 25 cubic feet and features adjustable door support as well as gallon door bins. The Samsung model has a storage capacity of 24.5 cubic feet and three freezer door bins for more convenience.
3. Noise Level
If you live near busy roads or workplaces where noise pollution is common, then you might need to consider buying a quieter refrigerator. While both the fridges produce low levels of sound, the Samsung model produces lower decibel levels.
4. Warranty
While both the models feature 5-year warranty, the Samsung model also offers 10 years extended warranty.
5. Design & Style
Let's have a look at how each brand model is created. Whirlpool has a concealed door crux and a gleaming contemporary design with a fingerprint-resistant finish of stainless steel. Samsung's door is designed with smooth elements that are both utilitarian and artistically pleasing.
Samsung
Pros
When compared to competing refrigerators, Samsung's design gives it an edge. Moisture control and adjustable shelves are included so that you can work comfortably.
Both outwardly and inside, the design has a captivating look.
At first look, the refrigerator's color matches the kitchen's decor. The design team was successful in bringing out the greatest qualities in the units.
The cooling capacity is designed in such a way that it appears to satisfy customers.
And the fridge was created to be energy efficient, with additional features such as a digital display and a button on the door that can be used to change the temperature.
Cons
It may seem too large when placed next to other cabinets. It takes up quite a lot of room.
There are many parts that make the unit heavy. Hence, it requires extra effort to move from one place to another.
Noisy fans are present in the front part of the unit. They create loud sounds during the operation.
When purchasing a refrigerator, you must conduct research on a certain model. This may assist you in identifying the aspects that are most appealing to you.
The downside is that the price is usually greater than what the competition provides. Because the criteria are the same for all firms, it leads to a change of heart about purchasing.
Whirlpool
Pros
This model comes with a sleek exterior design. Its doors open smoothly without any creaks. Its interior is spacious enough to store all your groceries. There are two drawers under the main compartment. These help keep things organized.
They're made to store things in such a way that there's adequate room for a shelf.
In mid-and high-end versions, it has a water dispenser and ice dispensers.
It uses no electricity and includes an auto-adjust feature.
Cons
Its size makes it difficult to fit into small kitchens. You'll require some space around it.
Whirlpool is known as a reliable product even though they offer high-end models at an expensive price, their products are quality ones. Quality always comes with a prize.
Conclusion
So, if you want to buy a new refrigerator, we recommend you go for Samsung because its design is more attractive and functional.
However, if you don't mind spending less money but still get good value for your hard-earned cash in the price range, then choose Whirlpool. Both these brands provide excellent service and support. So, whichever option you decide upon, rest assured that you will receive nothing short of satisfaction.
I would say that this depends entirely on personal preference.