Hey there! If you are looking for the exact-fitting fridge for your kitchen then you have come to the right place. Today we shall be exploring the appropriate dimensions for a Fridge and Freezer and what should be the apt Sizing for these. Fridges and freezers come in different shapes and sizes, depending upon which place they have to be accommodated in. Whether in the corner of a dorm room, below the counter, or the kitchen you have a type for every place. These guidelines are going to help you decide which is the most appropriate Fridge for you depending upon various factors. So Head on! Table of Contents This guide will explore the following points
Standard Fridge Style
Fridge and Freezer Combination Style
Under counter Fridge Size
Undercounter Freezer Size
Integrated Fridge Size
American Style Fridge Size
FAQ's
Fridge and Freezer Combination Style
You would know that it is a Fridge and Freezer combination style fridge if, The standard width is appropriately 60-70cm, the standard height is 83-174 cm for the largest models. Some frequently bought pieces in larger models have heights in the variation 122.5, 157, and 174 cm also with width increasing to approximately 80 cm.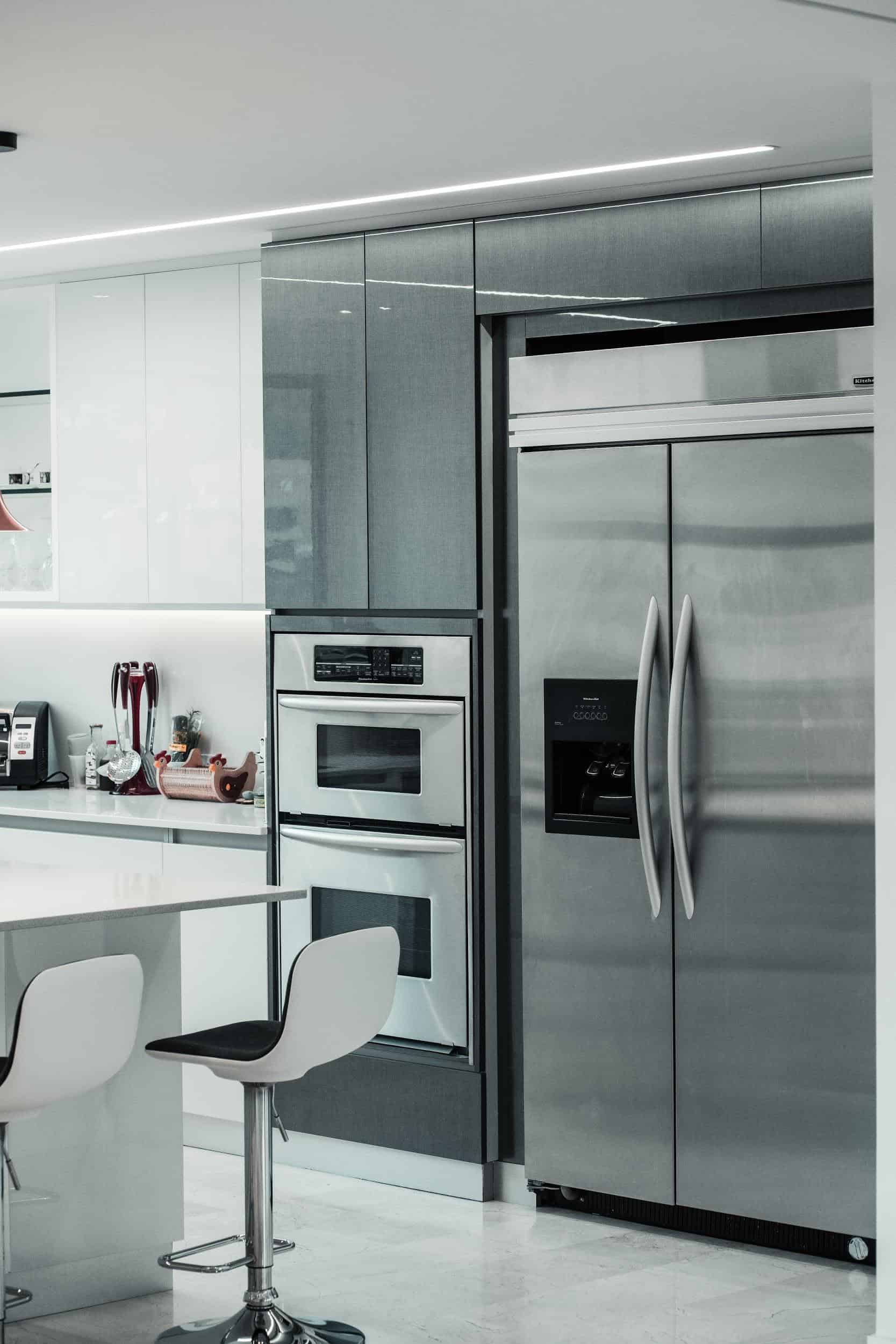 The doors don't have any specified dimensions and differ from person to person. Some Fridges have a ratio of 50/50, some 60/40, and other 70/30 between the Fridge and Freezers.
Different manufacturers give different amounts of space to Fridge and Freezers and accordingly they are differentiated, priced, and used. Please note that while purchasing a fridge or examining the exact measurements of any model, you should go for physical measurement and not just assume its fitness for any size.
Standard Fridge Style
The Standard fridge/freezer combination can be distinguished from its dimensions which are, height approximately 200cm for the largest models made, and width 60-70 cm.
The average models have a height under 120 cm.
These fridges are taller comparatively because some large families require more cold storage space and sections. These all differ in designs and as per user requirements. They have various compartments and sections and usually have only one door for the entire fridge.
The one we would like to recommend is Midea 3.1 Cu. Ft. Compact Refrigerator, WHD-113FW1 – White Which you can visit on https://www.amazon.com/gp/slredirect/picassoRedirect.html/ref=pa_sp_mtf_appliances_sr_pg1_
Under counter Fridge Size
You can recognize an Undercounter fridge from the following It is designed to fit into compact and small places. Under a kitchen counter, besides a door, below a counter anywhere where there is not much space available. These are usually built with some levels and interior storage spaces well as storage on the door.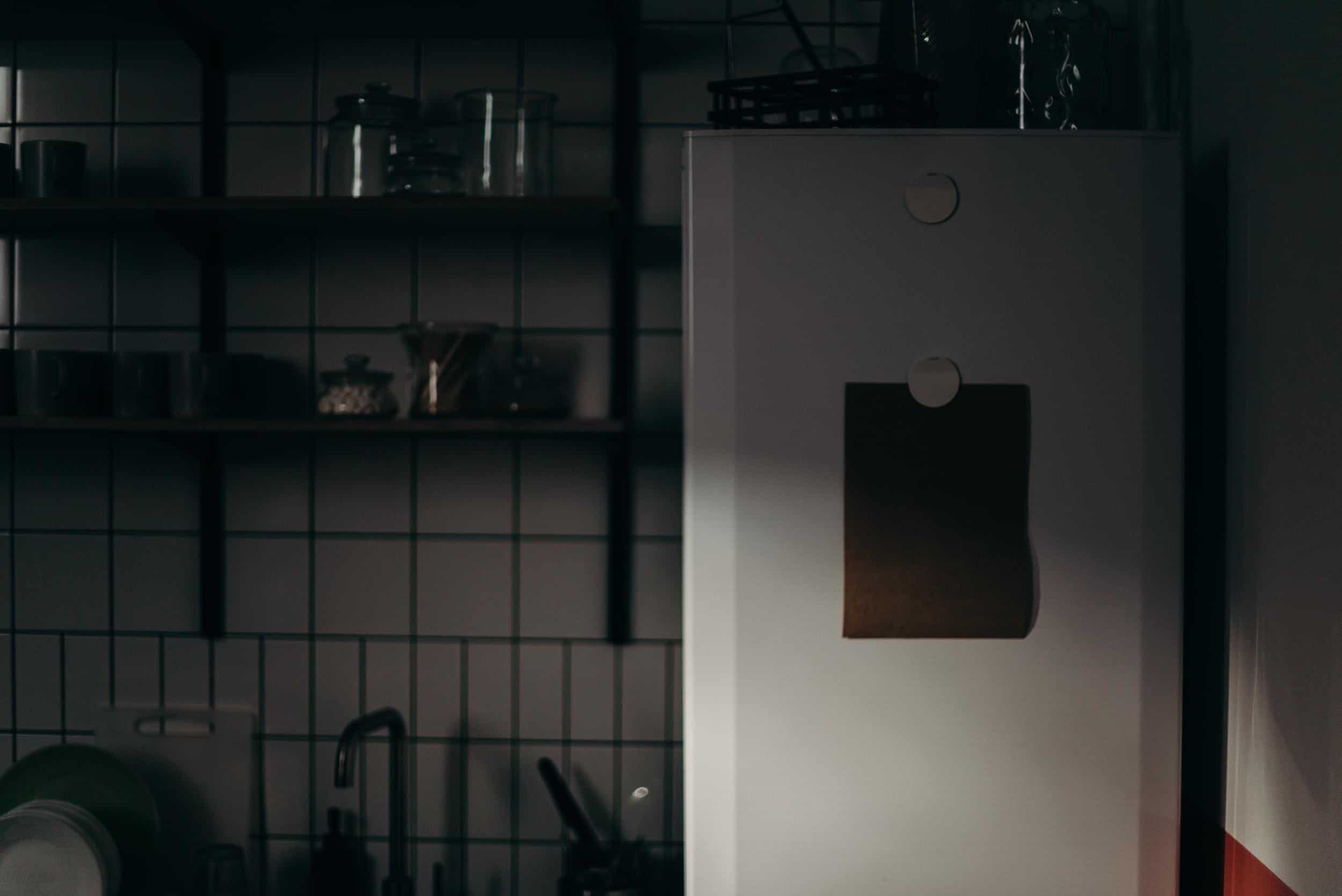 These compact under-counter fridges have dimensions, width 47-55 cm, larger models going till 55-60cm in size and the height falls between 82-84 cm. Commonly most of the models have a height of 82 cm which is pretty accommodating and the depth is approximately 55 cm. These are generally built with a good ventilation system. Some Undercounter fridges are also built into the cabinet, which makes them High-end appliances and increases their cost. While the freestanding ones have half the cost.
Undercounter Freezer Size
Similar to the Undercounter Fridges, these are also required at places that have space constraints. They are ideal for patios to keep wine, beverages and also save cut-down on energy and save space.
Although they are tiny and storage is cramped, it can become an advantage if you have to accommodate it in a small dorm room and if you have spare space then you get a wider one. The Sizing and dimensions are, A Width of 55-60 cm measurement for larger models and 47 cm for smaller models. Height comes to 82-84 cm, commonly 82 cm is seen in most of the models and the depth is found to be 55 cm. Thus these are the manufacturing dimensions for under-counter fridges, the best one which I would recommend to have look at is, View on https://www.amazon.com/NewAir-AB-1200-Beverage-Cooler-Stainless/dp/B0083H1INK/ref=sxin_10?ascsubtag=amzn1.osa.0a95872e-553f-478
Integrated Fridge Size
These are the most popular and best-bought Fridges due to their design, flexibility, durability, space, and classic look. Integrated Fridges are ones that can easily slide into pre-designed cabinets with ease. They are however not designed for freestanding and lack the requirements and add-ons for that instead they can slide easily and be closed upon by a door. Just similar to a cupboard. But they are somewhat larger than Standard fridges which is an added advantage to them. The Sizing and Dimensions are Widths of 60 cm which can be broader or narrower depending upon the model. Height goes up to approximately 178 cm and the breadth is similar to Undercounter fridges, 55cm. With these fridges, you have to keep in mind that they slide into cabinets but you must keep additional clearance accordingly and the adjustments according to height can be made as per requirements. I would recommend you to check out this Fridge on Amazon if you are looking to buy one. View on https://www.amazon.com/NewAir-Refrigerator-Triple-Layer-Tempered-AWR-460DB/dp/B00HZ12BWM/ref=sr_1_2?dchild=1&keywords=Built+in+Refrigerator2
American Style Fridge Size
The American-styled fridge is built such that it gives the look of a " Walk-in-Cupboard" with double doors that open left and right like cupboard doors. In it, one door is smaller than the other and it is used as a freezer/cold storage space. In many of the newer models, the smaller side now has an inbuilt water/ice dispenser for multipurpose usage. Because of this facility, they need to have direct, proper access to water as well as electricity in a safe arrangement. The Sizing and dimensions are, Width is 70 cm to 92.5cm for the broadest. Height is 196 cm for the tallest and may vary. The depth is around 78 cm or less. They are very spacious and well-built with suitable storage, airy, proper ventilation, and many sections and compartments for different purposes. Also, you should bear in mind that the doors each open out widely towards the front side, so they will block everything in their way, including your head if you are not careful! I would recommend you to have a look at these models, before buying them, hopefully, they would suit your needs. View on https://www.amazon.com/Frigidaire-FFHD2250TS-Refrigerator-Capacity-Stainless/dp/B0741DXDXM/ref=zg https://www.amazon.com/Frigidaire-FFSS2615TD-Freestanding-Refrigerator-Stainless/dp/B076VNKH1D/ref=zg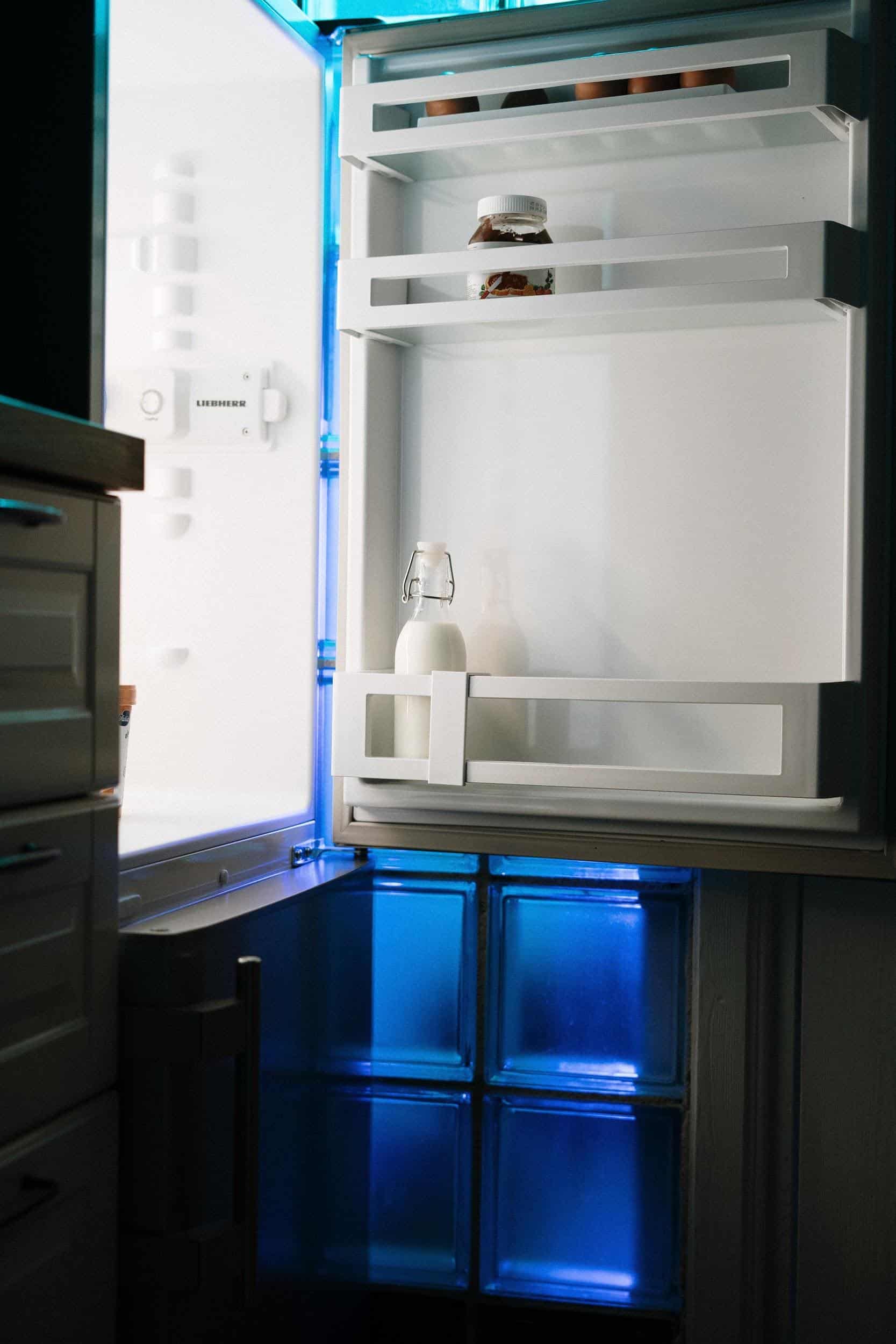 Conclusion
These are some of the Guidelines followed and dimensions set for the measurement and manufacture of Fridges and Freezers as a standard. Be it a freestanding fridge, an Intermediate one, or a standard fridge, you are well-equipped to choose the best for you. As a fridge is an important requirement thus it must be selected carefully keeping all deciding factors in mind. I hope that this guide helped you out in determining the best fridge according to your requirements. Do let me know if it was useful in the comments below.
FAQ's
Which measurements do I need to look out for on a Fridge freezer? If you are looking to buy a freestanding fridge then you should check all the Dimensions as they vary from model to model. While in Undercounter you should check height and depth and in Intermediate the height and split type. How do I measure for an integrated Fridge freezer? They are of standard size and fit into 60W*60D housing units but as the height varies you have to specifically measure it. What is the average depth of a fridge freezer? The average depth varies from model to model, generally, it is 55 cm. How much ventilation do I need to leave around a Fridge freezer? Ventilation of approximately 5 cm should be ideally left around the Fridge freezer for proper maintenance.